I baked a cheesecake.
I suck at baking.
Seriously, it's not something I'm proud of but at one point, I do have to accept things I'm good at, and things I have to spend more time improving. I enjoy baking, really. Pastries and sweet treats are one of my biggest weakness, One of my dreams is actually go to Paris and try all the pastries there, InshaAllah. I heard they're heavenly.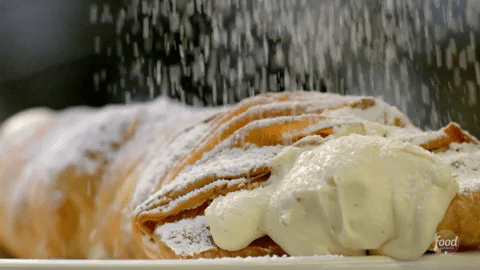 Right. So last week I watched a video on (sweet the mi) channel on Youtube. She made this soft, fluffy steamed cheese cake using very simple ingredients which I already have in the fridge. The recipe is very simple too. You can watch the video HERE. Her cooking and baking videos are very soothing and satisfying. I've been following her channel for some time now, her steps are easy to follow and measurements are in grams. I'm a gram girl, can't help it!
The aim was a fluffy steamed cheesecake but me being me of course, I didn't achieve the desired texture for the first time. My cake was so runny and I still can see the gooey raw egg oozing out from the middle. I guess I put too much batter into the mold, in the video she separated the batter into a few batches so they cook evenly.
So what I did was instead of just throwing away the half cooked cake with frustration, I steamed them on the stove! I thought, this was supposed to be a steamed cake, right? And so I left it on the stove for about half and hour and guess what? It turned out okay! My mistake was probably not using correct amount of cheese and putting in too much batter.
Husband approved the cake. It wasn't the best texture, but I still can improve next time using the same recipe. It was soo simple. You should try it too! What's your go to cake recipe?
Thanks for reading! xx